Posted by MalNourished, Nov 7 2006, 07:35 PM
I don't know if any of you will see this, since it's been so long, but I just wanted to thank everyone who responded to the blog about my Gram. I haven't stepped foot in this blog for months, because, well, it hurts too much. It still makes me sad, but reading your stories and knowing that I have such amazing friends really helps. My condolences to all of you for your losses, and thank you so much for writing.

I'm going home in a few weeks for Thanksgiving, and I'm curious to see how it'll go. The rest of my family has had all of this time to be with each other and get used to Gram's absence. Even so, this is the first big holiday without her, so it will be hard on all of us.

I still burst into tears at inopportune moments. Today, as I waited to perform my civic duty, an elderly woman scooted by with the same walker that Gram had, and I lost it. The guy in front of me, who thought I was completely nuts, gave me a look like "Come on, voting isn't that bad!" A few weeks ago, while watching Grey's Anatomy with my boyfriend, I started crying uncontrollably because one of the patients on the show was wearing Gram's shoes. As if that show doesn't make me cry enough as it is.

So, it's taken me a long time to post another blog, but here I am again, and to keep this from being such a downer I'll post a ridiculous picture of me dressed as a mouse for Halloween.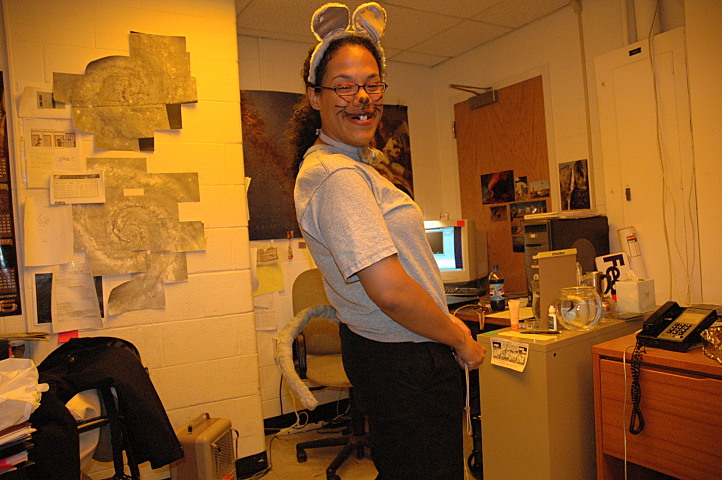 Comments